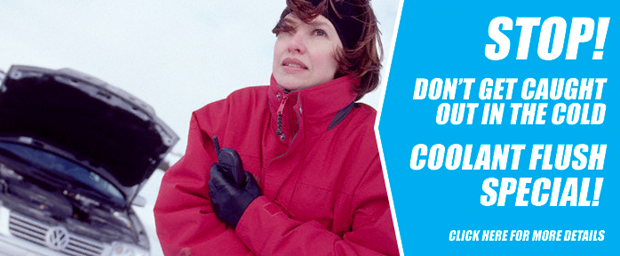 At this time of the year as the temperature starts to drop the leading cause of break downs and major vehicle damage is due to poor quality coolant or even worse no coolant!
With this in mind at Heads Up Automotive we believe strongly in preventative maintenance, so to help our customers stay safe this winter we will be offering coolant exchange services for the low price of $79.95*.
This is quite possibly the lowest price around for a complete professional coolant exchange, that could not just save you the inconvenience of braking down but the high cost of a major repair.
So stop by or call today to take advantage of this great offer and remember Heads Up Automotive is Spartanburg's dealer alternative for all your foreign or domestic servicing and repairs.

Heads Up Automotive
155 Southport Road
Spartanburg, SC 29306
T: 864-541-8900
F: 864-699-9446
*Price quoted for standard coolant exchange, additional charges may apply based on vehicle and required coolant. Applicable State Tax's & Fee's extra.